Benefits of Installing
AirOxi Tube Aquaculture Aeration Solutions
INCREASES DISSOLVED OXYGEN IN THE POND
Traditional aeration methods splash up water in the air using paddles or other devices. When these drops of water come down, they dissolve oxygen in them. In Airoxi™-tube, because oxygen dissolves through small bubbles while they slowly come up, you get more dissolved oxygen.
The Standard Oxygen Transfer Rate (SOTR)– is 3 times that of paddle aerator. Hence Oxygen dissolves 3 times faster than with paddle aerators. For example – if it takes 1 hour to increase the DO from 4 to 5 mg/ L using paddle aerators, this will happen within 20 minutes using AirOxi™ Tube.
The SAE – Standard Aeration Efficiency – is 4 times that of traditional paddle aerator. So power required is almost 25% . If for example you need 20 HP of power for 1 hectare of culture, the power required using AirOxi™ Tube will be just 5 HP.
REDUCED ELECTRICITY COSTS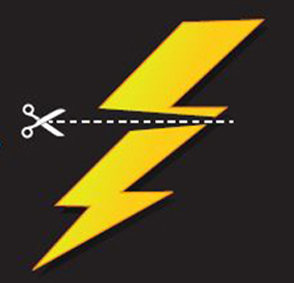 Airoxi™-tube requires less power to aerate similar size ponds. In traditional methods, more motors are required to splash water. For example, if each paddle is powered by 2 HP of motor, and you are using 6 such paddles per hectare, that means you are using 12 HP of motors for one hectare. Whereas for one hectare of Airoxi™-pipe you may not need more than 3 HP size of the blower. This may translate into almost 50% saving in power.
UNIFORM DISSOLVED OXYGEN THROUGHOUT DAY AND NIGHT
Since Airoxi™-tube installations use less motors, and do not splash water, they make very less noise, they can be operated any time of day or night. As a result, you can get higher oxygen content, even early in the morning around 2.00 am, when the oxygen created by the plants is the lowest.
MORE UNIFORM DO ACROSS THE POND
Airoxi™-tube can be installed at depth. It is not restricted to just the surface. So the oxygen dissolves deep under water, not just as the surface, oxygen is available faster to aquatic life at depths.
Also, Airoxi™-tube can be installed all through the pond, even going to the middle. It is not restricted only on the edges / border of the pond. Hence oxygen can be dissolved deeper all across the pond. You get uniform dissolved oxygen all across the pond.
AIROXI-TUBE DOES NOT DISTURB AQUATIC LIFE
Airoxi™-tube creates bubbles in the water, and they do not disturb the surface of the water by splashing it. This makes sure that the aquatic life is not disturbed.
Since there are very few moving parts compared to traditional methods of aeration, the maintenance time and cost are very low. It does not have too many motors, no parts that can break, no couplings or metal parts which can rust. So maintenance time and cost is very less. You can read more about the maintenance needed in the FAQ section.
IMPROVEMENT IN FOOD CONVERSION RATIO
At some ponds where the tubes were installed, Food Conversion Ratio (FCR) was found to be better. This could be because the bubbles keep some food particles floating instead of settling at the bottom of the pond.
At some places where Airoxi-tube were installed, the yield found to be 30-40% higher per hectare, than in the nearby ponds of the same farmer where other traditional methods were used for aeration. This could be because of higher survival rate due to sufficient oxygen, besides other reasons. Moreover the yield was found to be faster since the growth of aquatic life was faster by 1 to 2 weeks compared to similar ponds.