AirOxi Tube Aerators – Aquaculture Aeration Solutions
Airoxi™ tubes
The deeper the installation, the better the % of oxygen dissolved. If you are not sure about the depth, it is best to go with the higher thickness tube.
Self Sinking Aeration tube
No worrying about installing before season
Install anytime
Decide which is best for you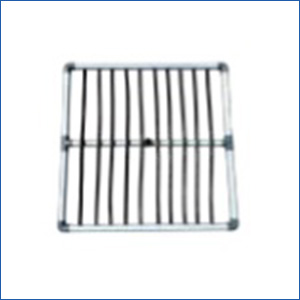 Airoxi™ tube grid
10 mtrs in each grid, with flow control valves. Ready to install. No hassles about installing before season or when the water is full.
Airoxi™ Floating Diffuser Grid
Ready to use Aeration Grid with floats, specially designed for immediate use. Just connect to power supply and it starts highly efficient aeration.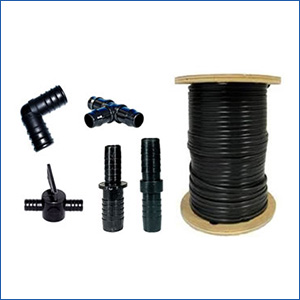 Fittings for Airoxi™-tube
We also supply fittings like jointer, start connector / take off, end plug and T, which are needed for assembly and fitting for the tube.
Hand held portable Dissolved Oxygen meter
This hand held / portable Dissolved Oxygen testing meter is a very useful tool and will instantly give you the DO levels in the water.
Water testing kit
Regardless of the kind of water available or species chosen, all fish depend entirely on water to live, eat, grow and perform other metabolic functions. Water quality is the biggest concern in aquaculture/Fish farming, where it must become accustomed to frequent or regular water analysis for important parameters. Therefore, it is no surprise that the success of fish farming establishment lies greatly on its aquatic environmental management programme.